'Landscape'
This body of work was produced whilst on an Artists Residency at Konstfack School, Stockholm. Having been awarded the Anglo-Swedish Scholarship 2010, the residency involved a 12 week "cultural exchange" to experience making work in a different and challenging environment.
Landscape was directly influenced by Nordic Folk Art that I came across during a visit to the Nordisk Museum, Stockholm, of particular interest and fascination to me was their desire to decorate a surface to the fullest possible extent. I enjoyed their stylisation of motifs of nature which then became intertwined with decoration, how they transformed the world around them into "elegant ornamentation", all of which proved incredibly inspirational to this work.
One cannot go to Stockholm in the winter and not be tremendously influenced by both the physical landscape and extreme, ever changing weather conditions. The work explores the unexpected referencing of nature in decoration, expressed in ceramic terms, simple recognisable forms are taken over and near consumed by it, their form altered and function interrupted, decoration now informing the structure.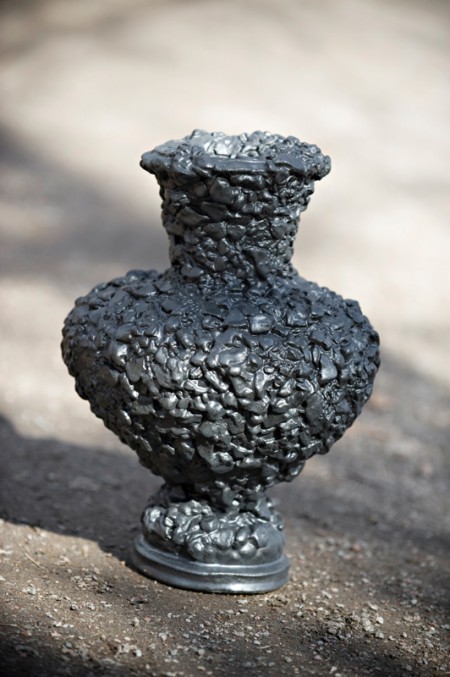 Grus
2011
Grogged porcelain, manganese glaze
40 x 25cm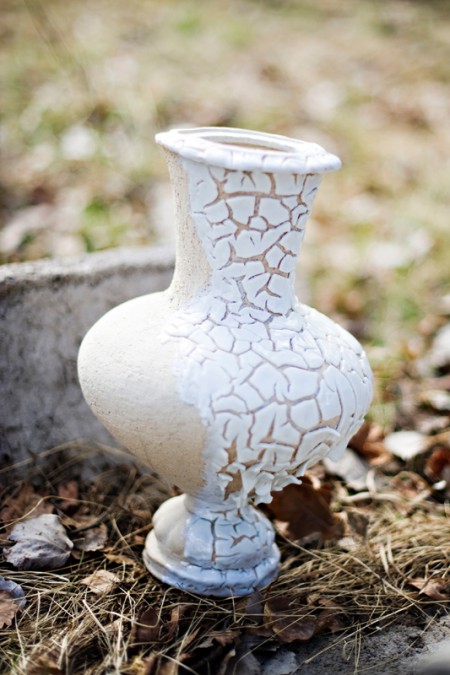 Is
2011
Grogged Stoneware, crawling Shino glaze
42 x 25cm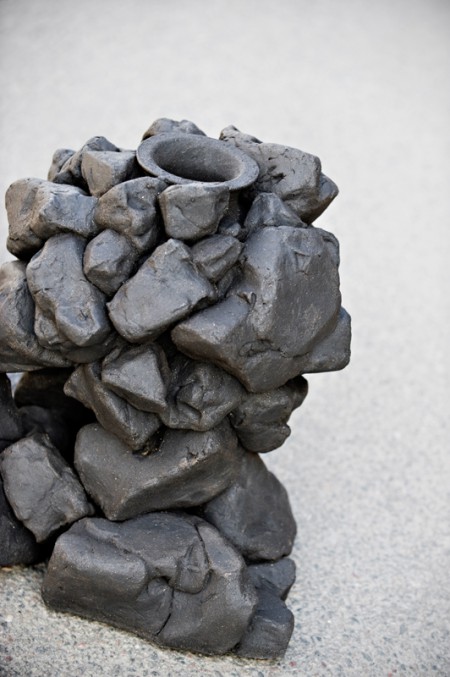 Begravning
2011
Black Grogged Stoneware, unglazed
45x 35cm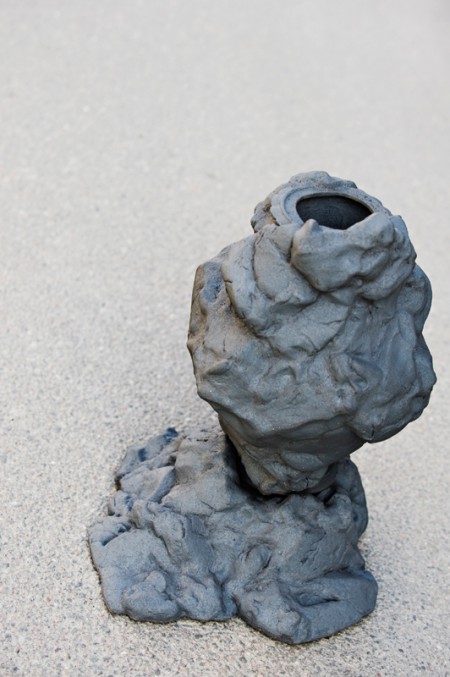 Klippa-Kruka
2011
Black Grogged Stoneware, unglazed
53 x 35cm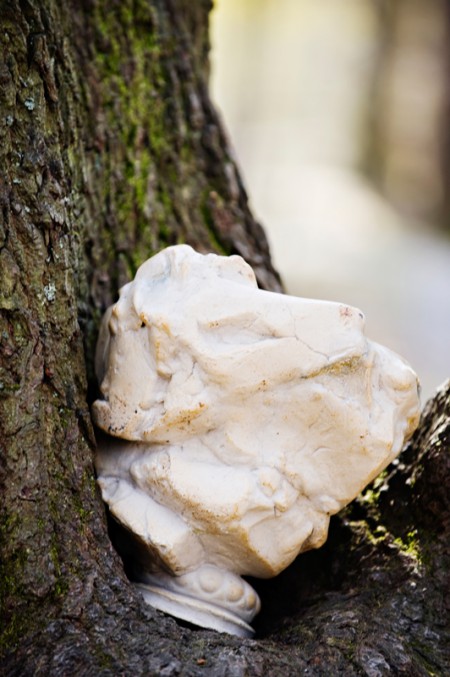 Sten Kruka
2011
Reduction Fired Stoneware, unglazed.
30 x 25cm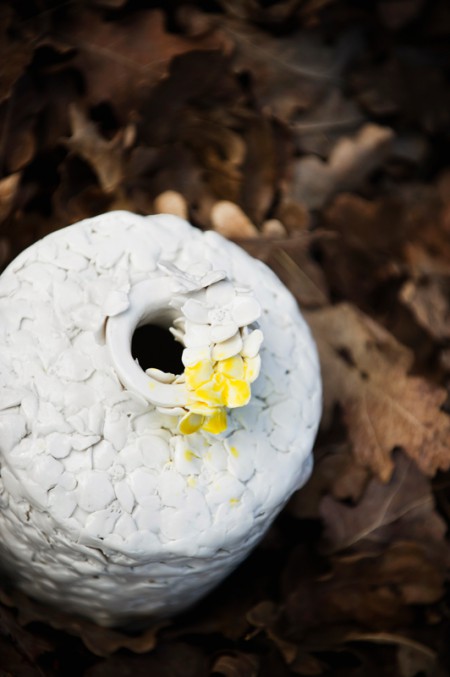 Var
2011
Porcelain, transparent glaze, yellow underglaze
25 x 17cm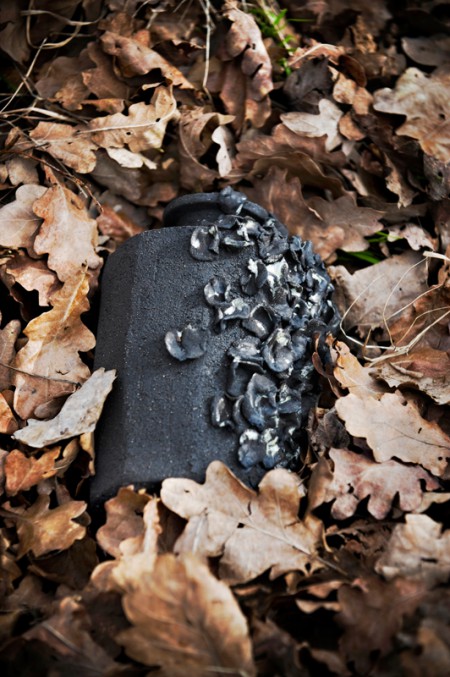 Mossa
2011
Black Stoneware, oxides, unglazed.
25 x 15cm