After Alhambra: these pieces take inspiration from the large lustre vases produced during the Nasrid Dynasty (the last Muslim Dynasty in the Iberian peninsula, ruling Granada) in the 14th and 15th centuries which became romantically known as 'Alhambra Vases', and of which only 8 remain in semi intact existence today.
The skill, the legend, the intrigue surrounding these vases captivated and fuelled my fascination to explore a contemporary response to the stunning relics.
The forms, the two – wing like handles, the horizontal decorations all reference the originals, the rawness in composition and materiality nodding to their faded beauty. Drawing studies of their intricate surface pattern have been enlarged and explored on the coil and slab built forms creating exciting pattern and shape with a colourful and lively approach giving them a new lease of life.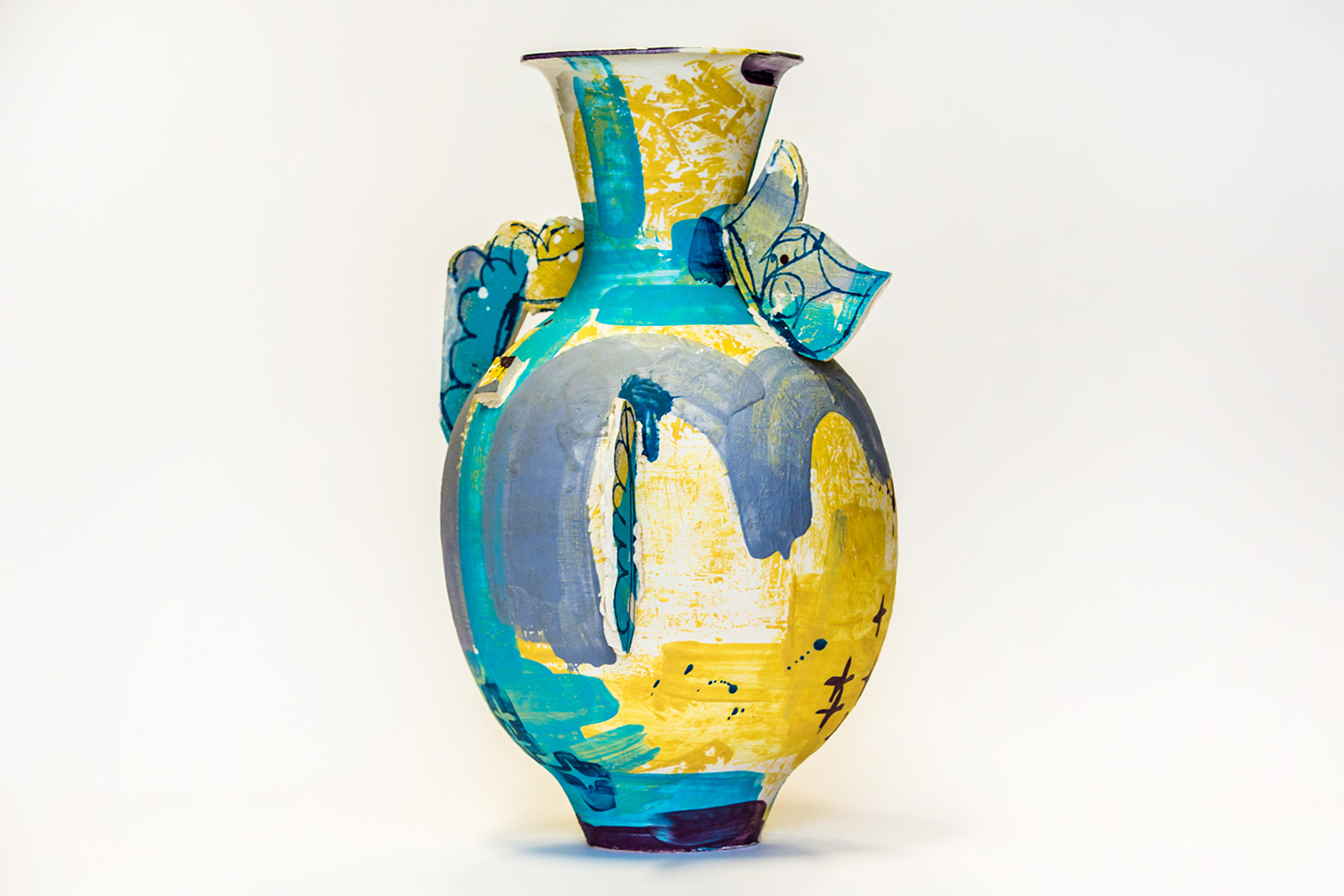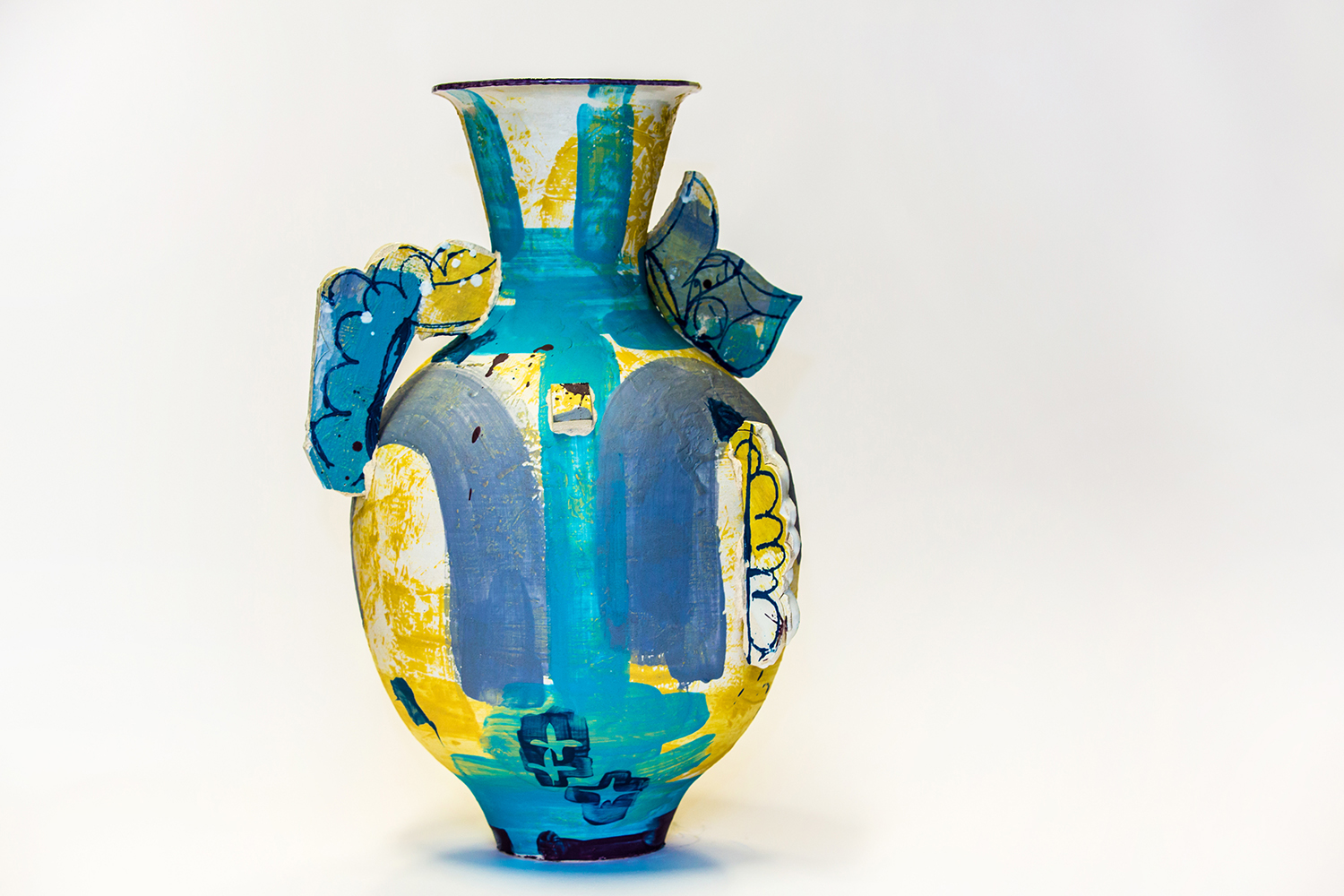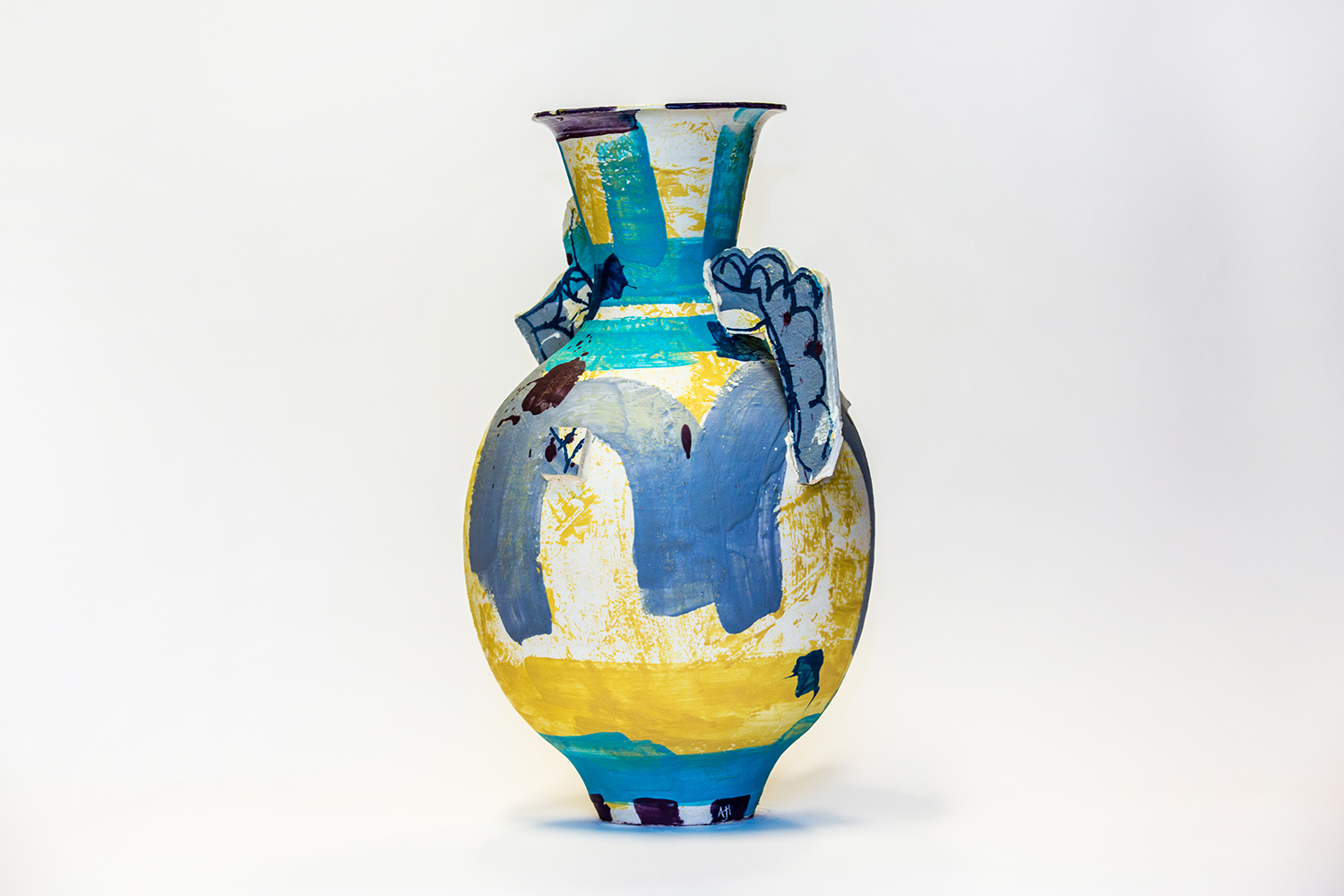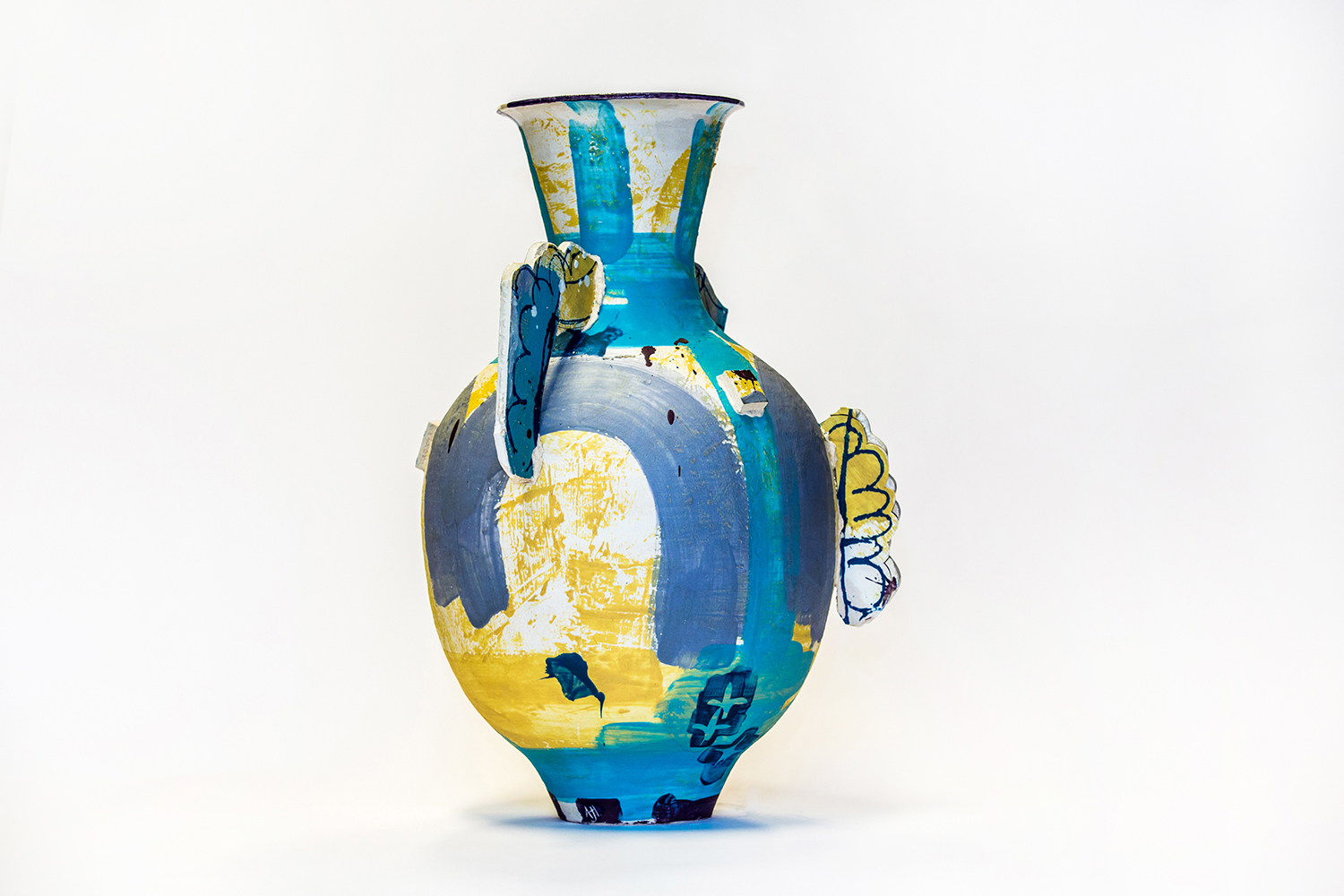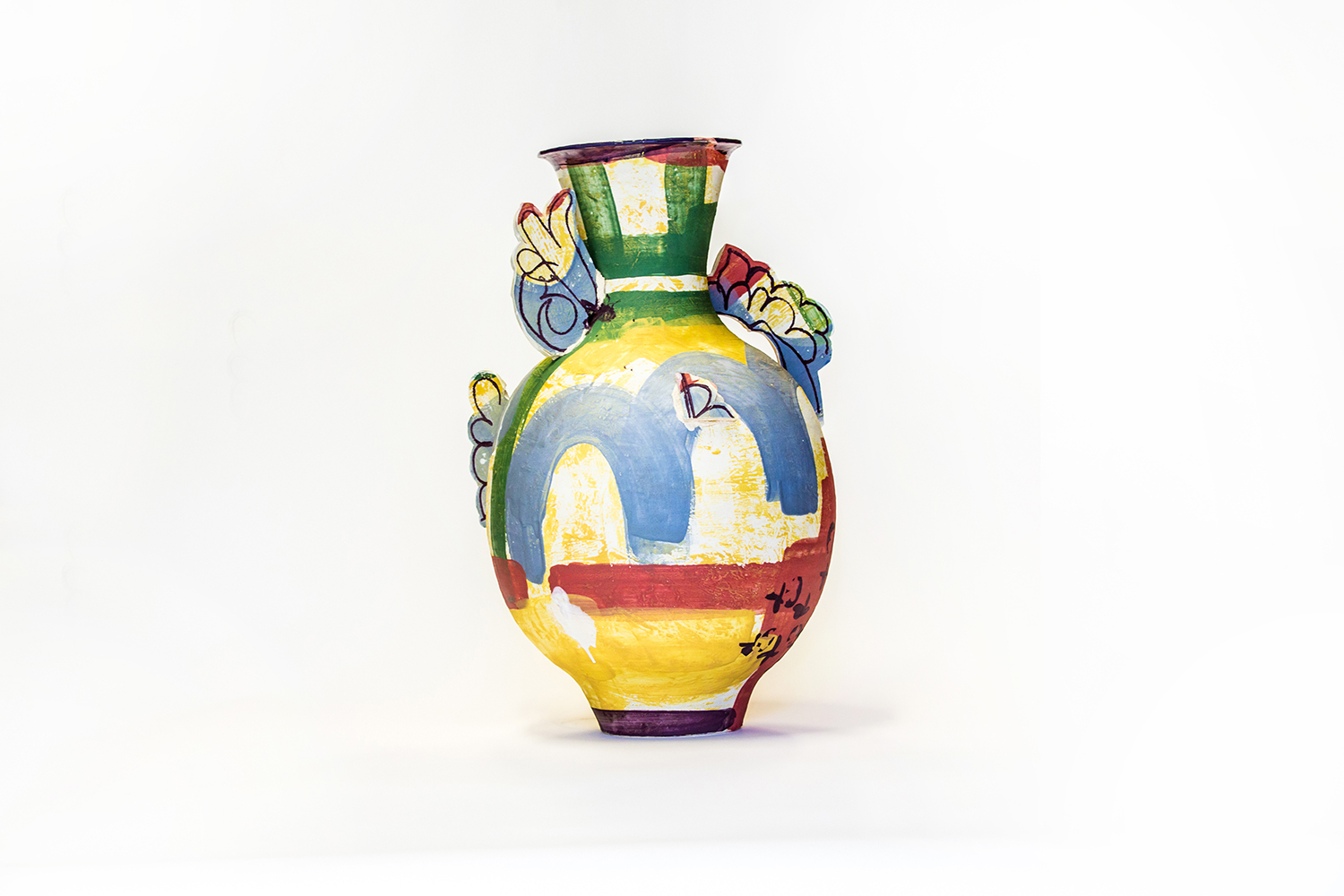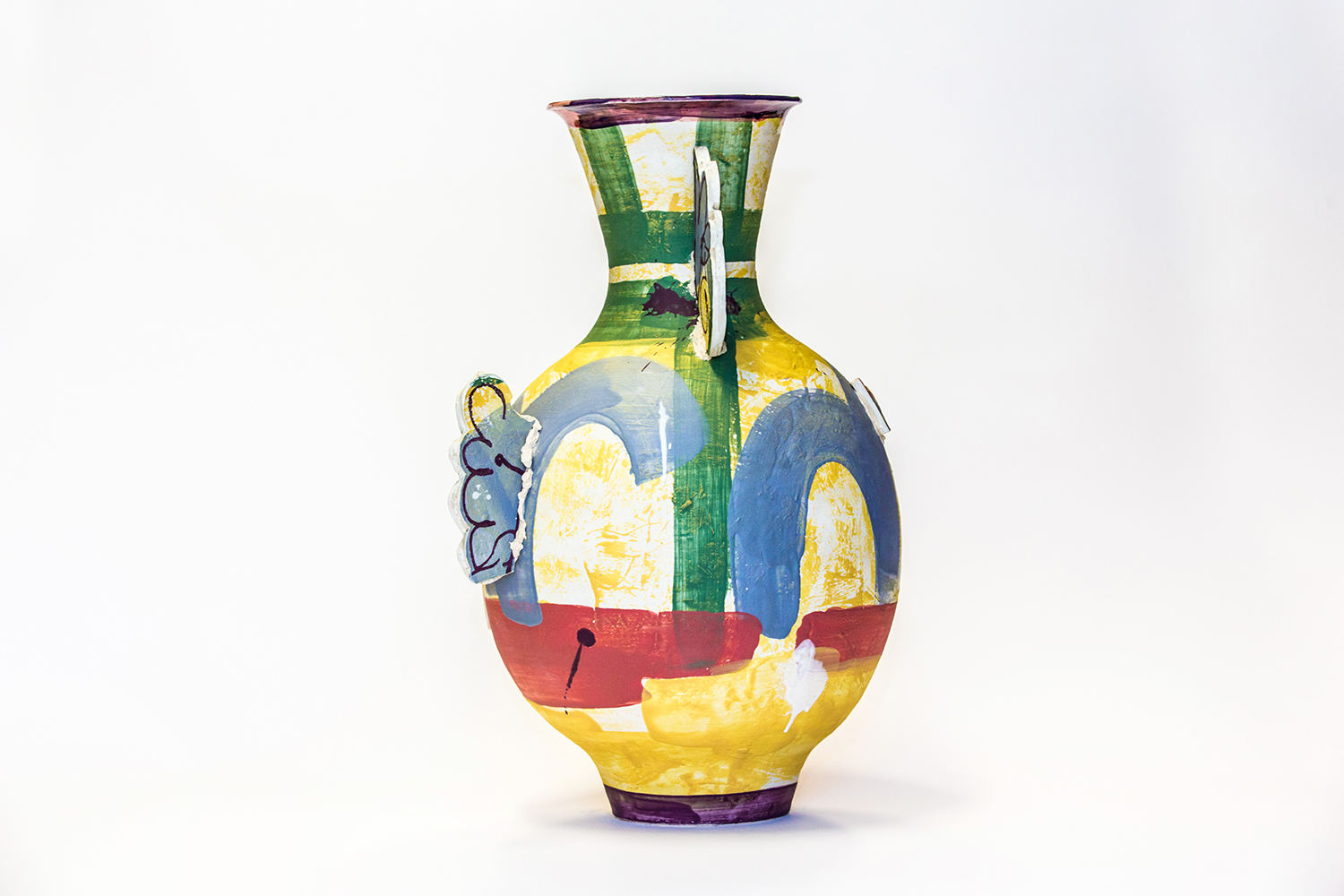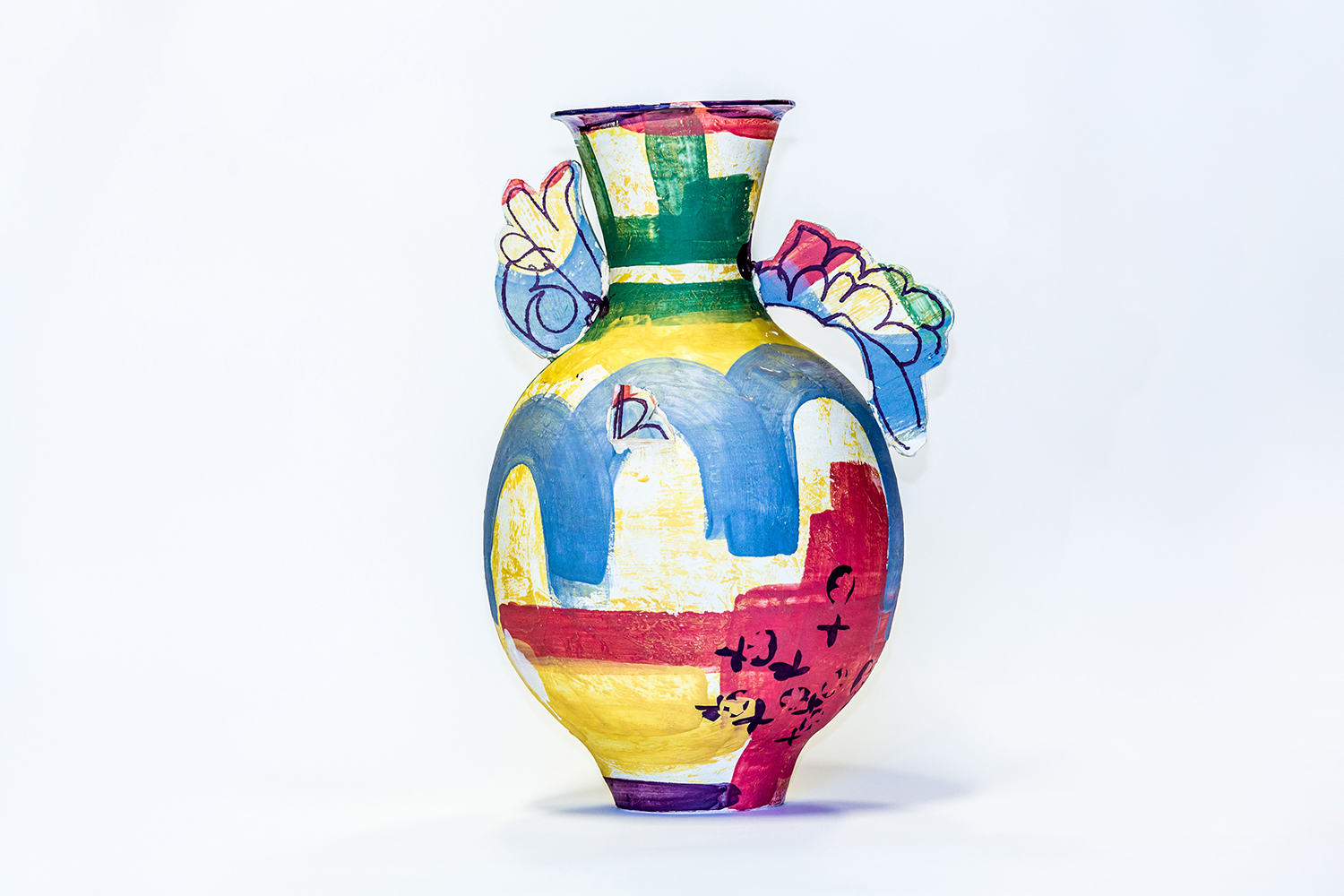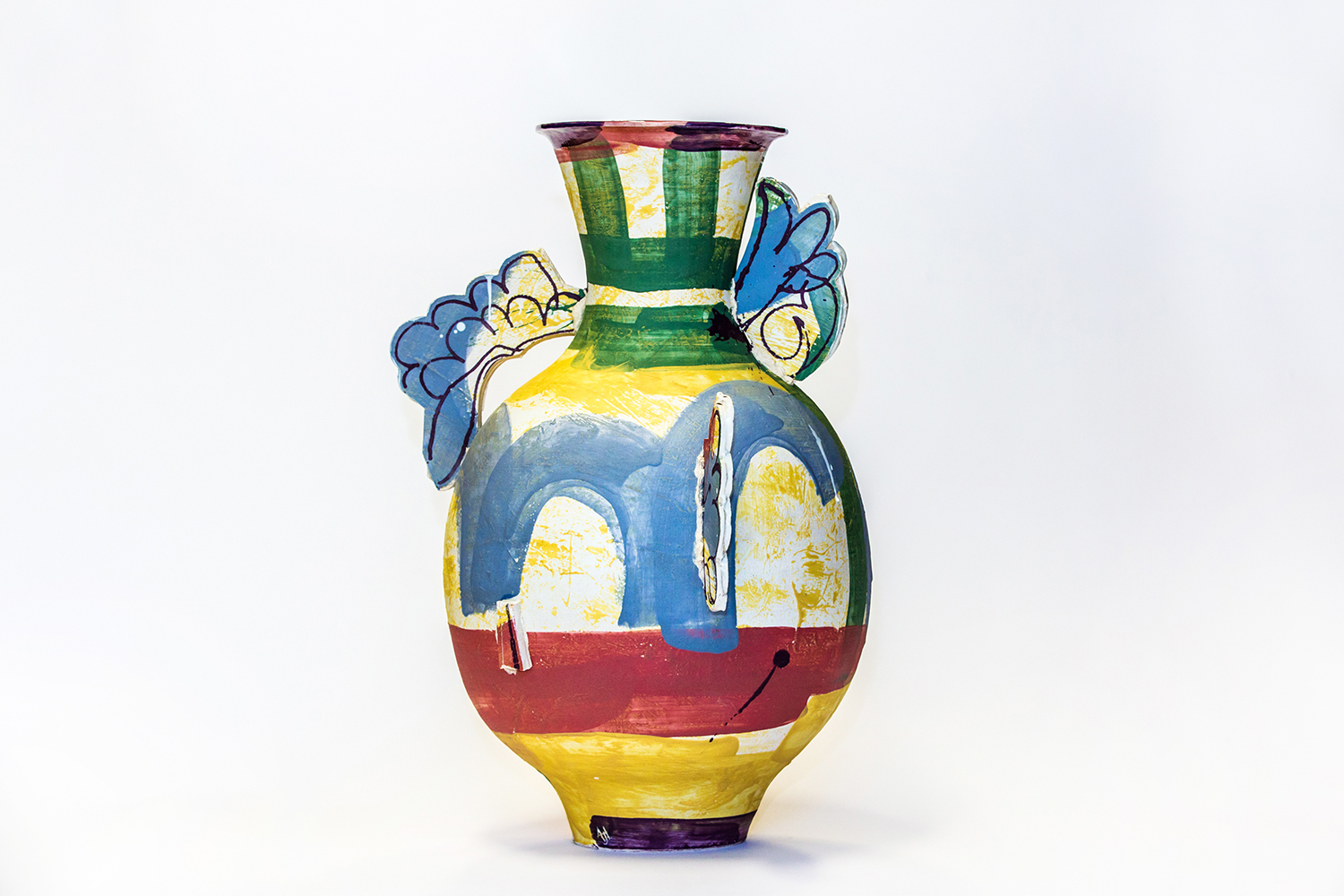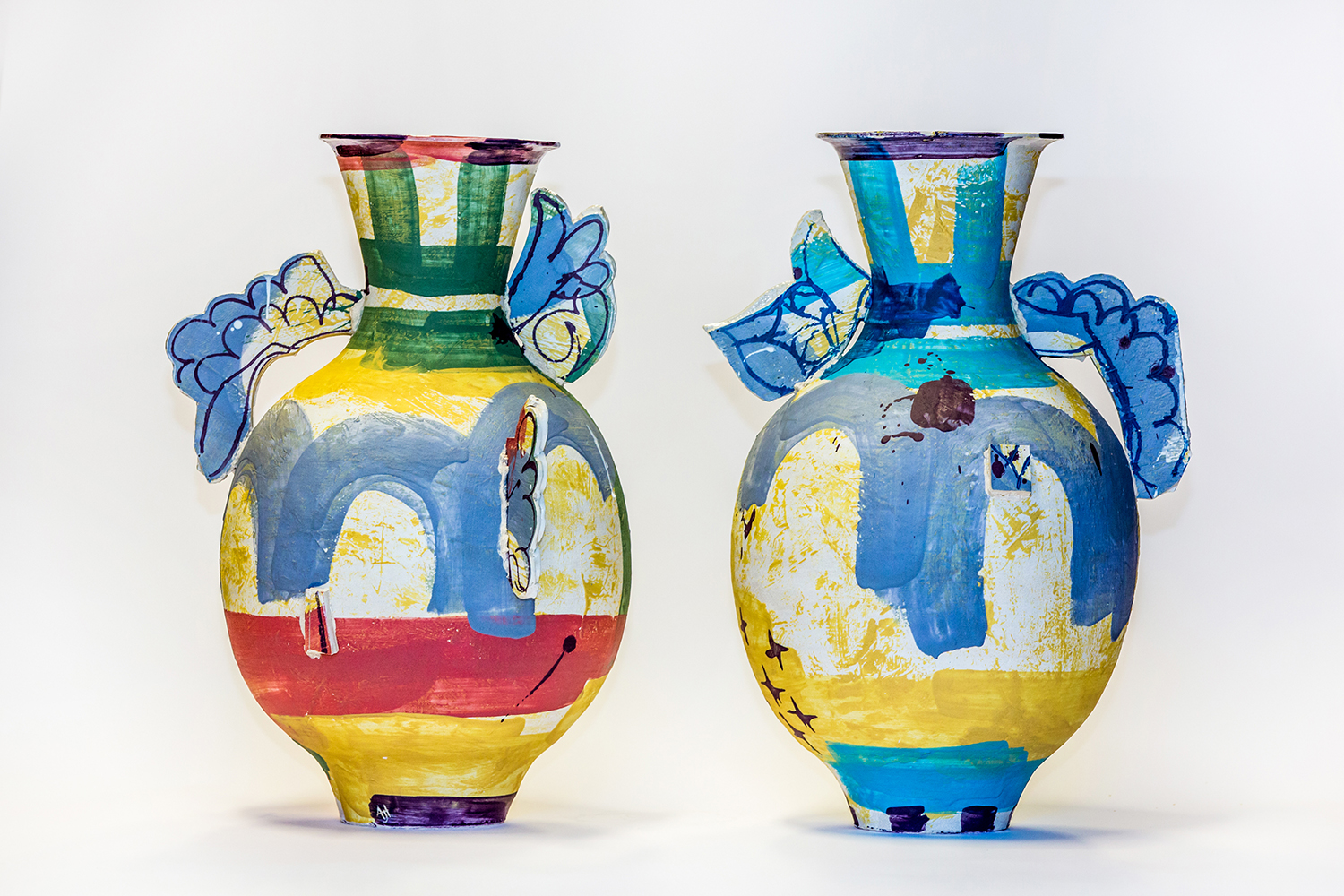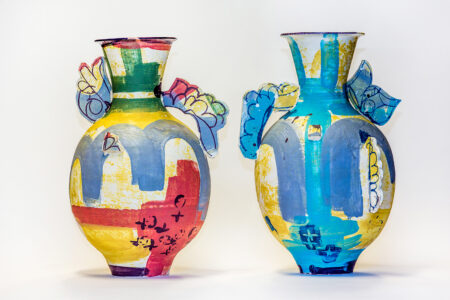 Images by Cristina Schek, courtesy of Cynthia Corbett Gallery.